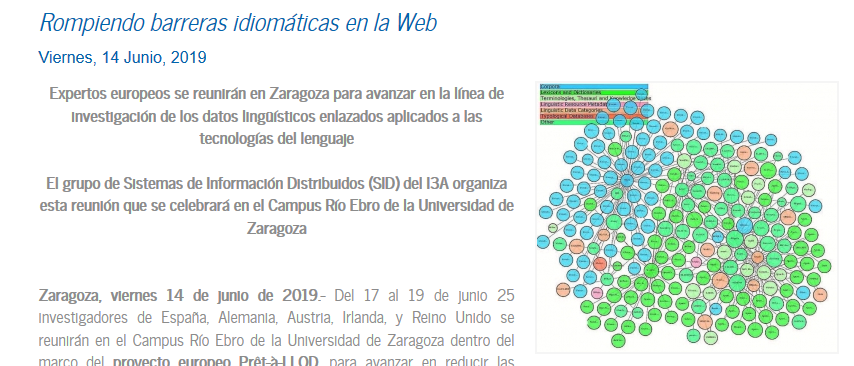 Web article (in Spanish, June 14, 2019) in Unizar's webpage about Linked Data applied to language technology.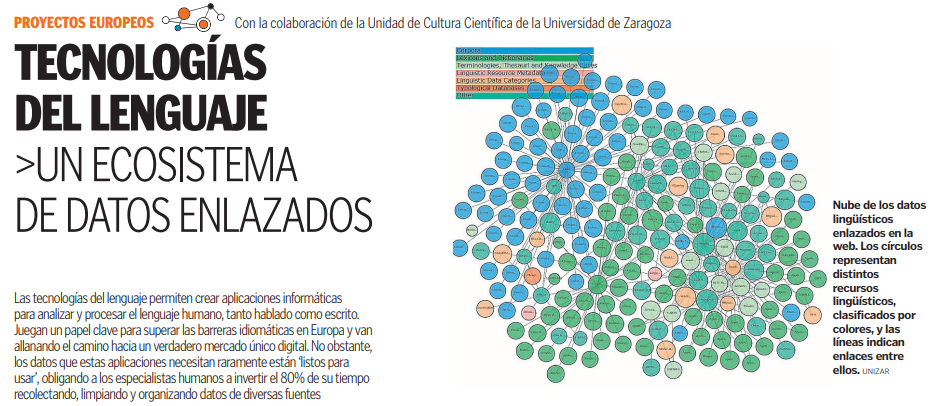 Newspaper article (in Spanish, June 04, 2019) in Heraldo de Aragon about Linked Data.
Interview (in English, December 12, 2018) to Jorge Gracia on Linguistic Linked Open Data for terminology, by Olga Vamvaka - Terminology trainee at the Terminology Coordination Unit of the European Parliament (Luxembourg).

Podcast (26-09-2016) about the SID research group (3', 4Mb, in Spanish)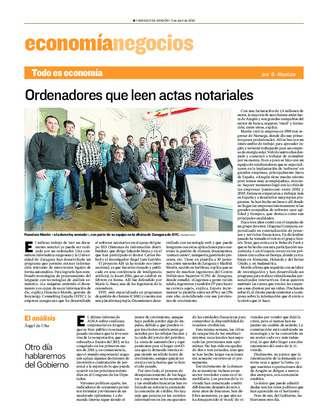 Article (in Spanish) published in the newspaper "El Heraldo de Aragón" (Abr 3, 2016) which explains the AIS project, in collaboration with the company Insynergy (ISYC), dedicated to extracting information from legal documents using semantic techniques. Review in the ISYC company blog